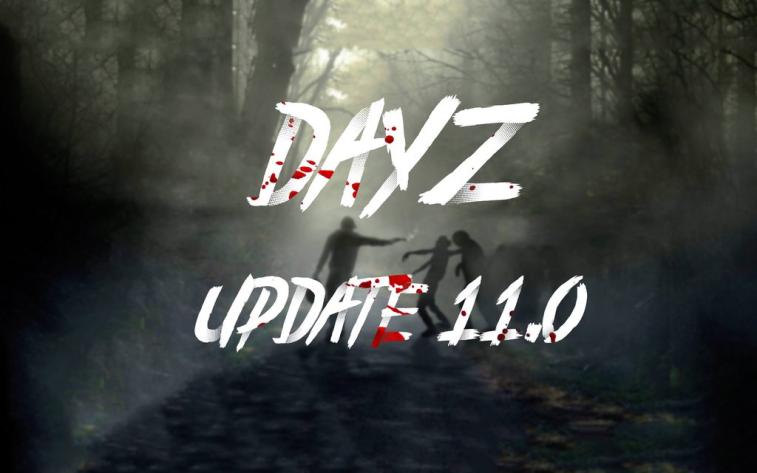 Hello everyone! We are pleased to announce GTA SA: DayZ version 11.0!
We decided to release DayZ version 11.0 due various reason that include but is not limited to:
Brand new website launched, made by myself from scratch (also works as ucp

).
Added 2 new languages to the server (Spanish and Portuguese).
Fixed all existing bugs in game and forum.
Launching a brand new server similar to DayZ by EpicDutchie

Increased account security
Yes! above stated reasons are the main reason why we have decided to skip branch v10.x of the development and enter in a whole new era, a new version!
With this new version we have fixed all the existing bugs on the server as well as forum , means you will no longer notice bugs around the server, this is a stable release! and more exciting thing, we have added 2 new languages to the server which means apart from English our server will also have Spanish and Portuguese as languages, even though English will still remain the main language of our server, these 2 new languages will help users enjoy our server more and more! Every user will asked on registration about their language preference and this option will be saved, you can however change your language anytime by using the command /language (takes immediate effect). Most of the server was translated using Google's services and our official translators, however mistakes are expected and you are requested to help us improve any mistake you may find .
Account security has been increased, even though all you will have to do is bind an email account to your server account, this option will help us make your account secure and easy to reach, and for password recovery purposes in case you lose your password, it is recommended you enter a valid email address, if you still haven't done so you can do it now by using command /email and set a valid email address , please note if you lose your password and do not have access to the bound email it will be harder for us to recover your account.
Brand new website (also ucp).
I've been working on this project since September solo, the main reason to make this website was to revive our old ucp and have something all the samp community servers have, initially my idea was to have a simple homepage that shows some news and that's it but while developing the website I realized why not making it complete and fully working with all the features? why not? its a one time thing only and you don't just make such stuff everyday so yeah I decided to invest some more time on it and make it complete! so here's a small list of features the website currently offers:
Guests:
List of clans with ability to view a clan's detailed information for everyone.
List of users with ability to view player's profile page and search player.
User profile: Each user has his own unique profile page that shows information about the player.
List of top players, divided into categories (just like in game).
List of banned users with all the related information and ability to search banned players.
Live staff list, this is connected directly to the database and therefore is automatically updated!
General server statistics, shows information about the server.
Information pages such as FAQ, commands list and rules.
Ability to donate and get the perks and packages set immediately!
Logged in users:
You can login to the UCP using your in game username and password.
Logged in users can view their profile and edit it.
Logged in users see much more details on their profile (login and see :D)
Logged in users can bind their forum account with their in game account.
Logged in users can submit builder applications directly on the website.
Logged in users can view their logs (such as pms and kills/deaths).
Mods/Admins(depending on level):
Moderators can add new clans and manage current clans and change their information
Moderators can ban users, view user ip's, add user notes and manage user's information such as vip level, score, coins, hunger…
Moderators can unban users.
Moderators can edit all pages' content.
Moderators can manage website news section.
Moderators can manage builder applications.
Moderators can do a complete IP lookup.
Moderators can view every kind of user logs.
and more…
Well yeah that's kinda it, I know its not a masterpiece but its still one of the first websites I made from 0 all alone!
Epicdutchie's new server?
Yes the promise is still valid however I'll let EpicDutchie post a new news specifically for this later on.
Enjoy the video by rema!
Posted by iLearner at 2018-08-14 14:35:33.